Like a crashing wave, the fight over desalination has finally arrived in Los Angeles County.
Matt Stevens | LA Times | January 3, 2017 | Access Original
On a picturesque summer afternoon, West Basin Municipal Water District officials chose to woo regulators with a stroll by the beach in El Segundo, stopping to admire an unadulterated strip of California coastline.
"It is beautiful," said Diane Gatza, West Basin's water resources engineer.
A few hours later, environmental advocates held a town hall two miles away in Manhattan Beach.
"The reason we're here is West Basin Municipal Water District is proposing a … desal plant," said Bruce Reznik, head of Los Angeles Waterkeeper. "Unfortunately, it seems a little bit like a done deal. We're trying to stand up here and say that there are better alternatives."
Like a crashing wave, the fight over desalination has finally arrived in Los Angeles County.
As Southern California grapples with declining imported supplies and climate change that could make droughts more severe, agencies such as West Basin are working to develop new local sources, including water recycling and stormwater capture.
Some suppliers also want to tap the ocean. More than a dozen desalination projects — including West Basin's proposal — are under consideration along the California coast.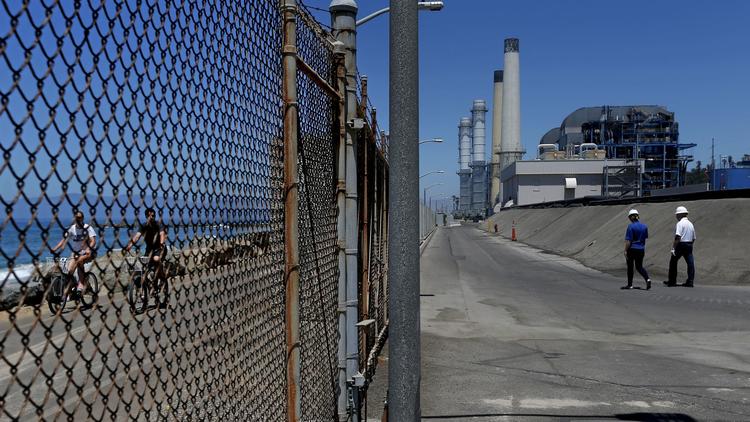 In 2015, the largest coastal desalter in the country started operation in Carlsbad, where it produces 50 million gallons a day of drinking water for San Diego County. Poseidon Water, which built that facility, is pursuing permits for a similarly sized desalination plant in Orange County. If developed to full capacity, the South Bay project would be even bigger.
But as water agencies rush to pour millions of ratepayer dollars into such projects, some experts remain skeptical. A 2016 Stanford study concluded that although desalination may prove crucial for some coastal communities, it is plagued by problems that make it "unlikely to be a major part of California's water supply portfolio."
"Every area is a little bit different," said Joshua Haggmark, water resources manager for Santa Barbara, which is spending at least $64 million to reactivate its decades-old desalination plant by spring. "It's human nature to start second-guessing yourself."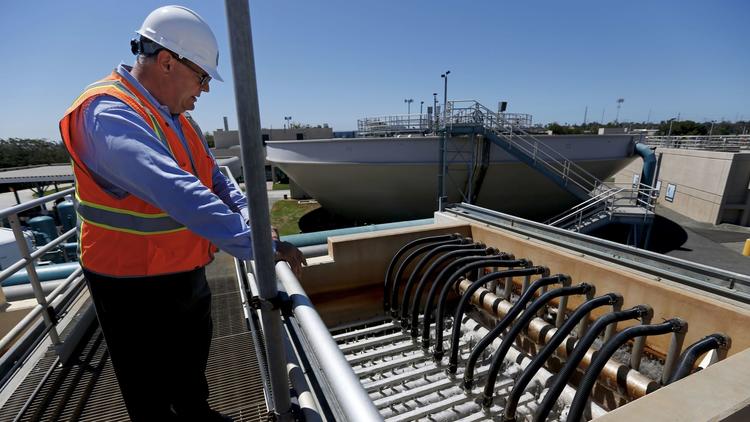 Haggmark would know.
Santa Barbara hastily built the state's first large municipal desalination plant during the drought of the late 1980s and early 1990s. The drought ended just as the facility was nearing completion, and the plant was never used beyond the testing phase.
A decade later, Australia found itself stuck in the "millennium drought" and commissioned six large coastal desalting plants, only to idle four of them after rains returned.
Since then, a handful of tiny plants popped up along the California coast, many of which were for industrial use.
Soon after the Carlsbad plant opened, the San Diego County Water Authority was assailed for agreeing to buy Poseidon's water, only to wind up with a 500-million-gallon surplus because drought-related conservation had driven down regional demand.
Officials there say the situation was an anomaly.
"San Diego is living proof of the fact that desalination provides … a drought-proof supply of new water," said Bob Yamada, the agency's director of water resources.
The battleground has since shifted north to Huntington Beach, where Poseidon seeks to build another 50-million-gallon-per-day plant and sell the water to a local distributor. The company would have to ensure that its plant complied with strict new state desalination standards in order to win approvals from a regional water board and the California Coastal Commission.
How Poseidon navigates the regulatory process could chart a path for West Basin, though the environmental community is certain to bend decision makers' ears along the way.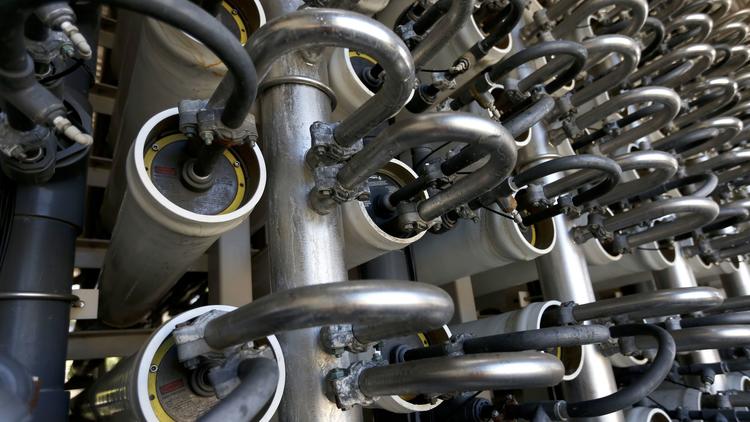 Critics note that the cost of desalinated water is still about double that of imported water because it remains so energy intensive to produce, and that the process leaves a significant carbon footprint that contributes to climate change.
The extent of desalination's impact on the ocean is less clear. The process involves taking water into the plant, stripping the water of its salt, and then discharging the salty brine that remains back into the ocean. The new state rules deal with both the intake and discharge methods, which can harm marine life.
Desalination "is not the worst environmental crime in the world, but it certainly has an impact," said Heal the Bay's Steven Johnson.
After years of research, West Basin is expected to release an environmental impact report for its proposed project this winter.
The plant will produce either 20 million gallons of desalinated water a day or 60 million, depending on whether West Basin can find a business partner. If a 60-million-gallon-per-day facility opened today, it would become the largest in North and South America, according to data provided by the International Desalination Assn. and DesalData.com.
Agency officials say the plant would cost either $400 or $900 million to construct, depending on its size, and would not open until 2023. At that point, officials project that their 1 million customers would see bills increase between $3 and $5 a month.
West Basin, a public agency that provides wholesale drinking and recycled water to much of southwest Los Angeles County, would prefer to build the plant on the industrially zoned site its officials toured that summer afternoon — a power plant in El Segundo that abuts a popular surf spot and Manhattan Beach.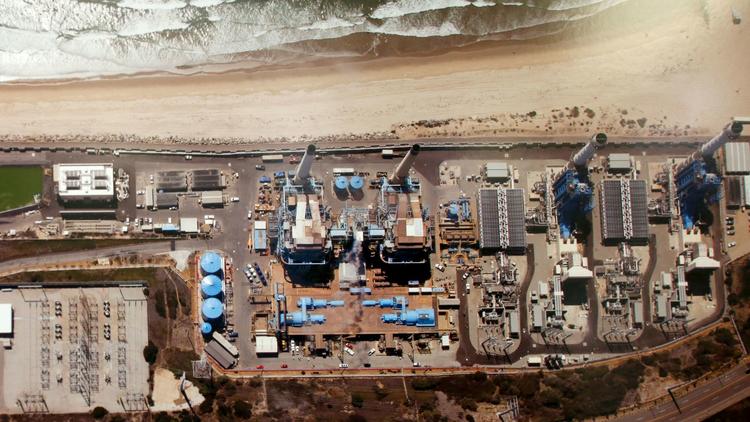 Three miles away, the Hyperion Water Reclamation Plant discharges as much as 250 million gallons of treated wastewater into the ocean each day. Environmentalists cringe when they envision all that reusable water getting dumped into the sea, only to have it sucked back up and desalted.
Johnson and Reznik say that water agencies such as West Basin should maximize water recycling, stormwater capture and conservation before turning to desalination as a last resort. If West Basin's environmental impact report fails to analyze water recycling as an alternative to desalination, "we're going to sue," Reznik said.
West Basin General Manager Rich Nagel said he believes those avenues have largely been exhausted. The district already recycles up to 40 million gallons of Hyperion's wastewater each day for use on golf courses, in cooling towers and in refineries. But under current state rules, customers can't drink recycled water until it is filtered through the ground or diluted in reservoirs, so Nagel says desalination is necessary to boost the agency's drinkable supply.
Like their counterparts in Los Angeles, West Basin officials want to cut their imported water purchases in half, and getting 10% to 15% of their water from a desalination plant would boost that effort.
"It's drought security; it's drought resiliency," Nagel said. "If we don't do projects like this and do nothing, by the year 2035, we're going to have to ration water eight out of every 10 years. That's unacceptable for our society."
Authored by Matt Stevens | matt.stevens@latimes.com | Twitter: @ByMattStevens