Contact Your West Basin Board Member Today
Determine your service area division on the color-coded map. Click on the correct link below the map to contact your West Basin representative.
Let your representative know that seawater desalination is the most expensive, energy-intensive option for LA's water supply, and you want West Basin to pursue a "4R" - Reduce, Reuse, Recycle & Restore - approach to promoting local water supply, instead of desal!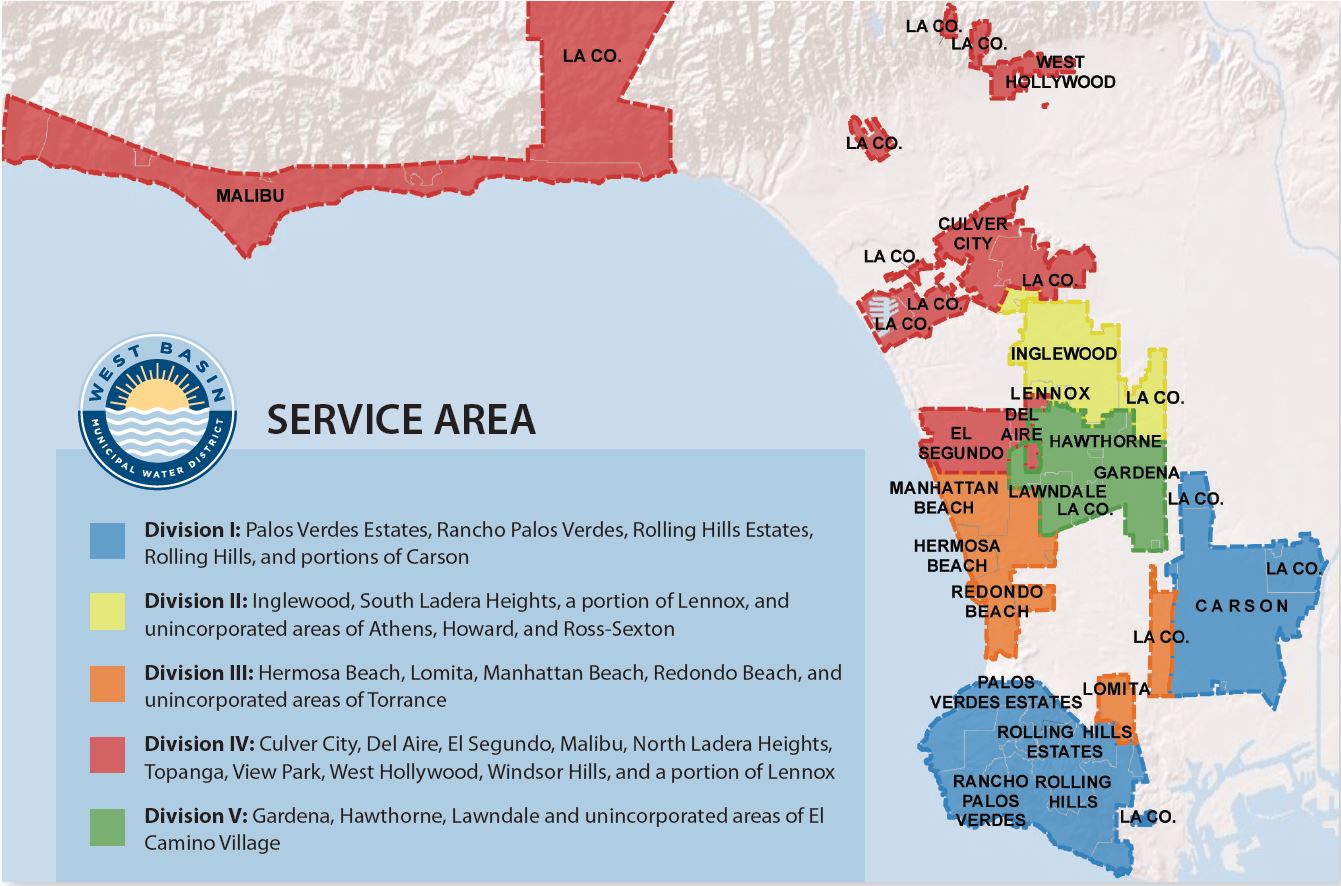 Division I
PV Estates, Rancho PV, Rolling Hills, Rolling Hills Estates, and portions of Carson
Division II
Inglewood, South Ladera Heights, a portion of Lennox, and unincorporated areas of Athens, Howard, and Ross-Sexton
Division III
Hermosa Beach, Lomita, Manhattan Beach, Redondo Beach, and unincorporated areas of Torrance
Division IV
Culver City, Del Aire, El Segundo, Malibu, North Ladera Heights, Topanga, View Park, West Hollywood, Windsor Hills, and a portion of Lennox
Division V
Gardena, Hawthorne, Lawndale, and unincorporated areas of El Camino Village